ONLINE ORDER MINIMUM: $22.00.
Please be aware that due to potential postal/delivery service delays beyond our control, we cannot guarantee delivery dates or times. Thanks for understanding!
Check out our Authentic chile products & southwestern gifts!
We are a small family-owned and operated business located in Albuquerque, New Mexico for over 30 years.  Chile Addict foods are rich in Southwest taste and tradition, and we know you'll enjoy each and every one of the them!  Our website is full of authentic chile products and southwestern gifts such as food, hot sauces, chiles, ristras, clothing, and lots more. Don't miss our locally-roasted Piñon coffee – it's always a crowd pleaser!  When in Albuquerque, please stop by our store – we love to meet our customers and have the opportunity to show off the many items we couldn't get onto the website.
If you don't see what you're looking for on our website, ASK US! It might be sitting on our shelves in-store and we're happy to pack it up for you!
When you place your order on our site, YOUR CARD WILL NOT BE CHARGED UNTIL WE SHIP THE ORDER TO YOU. We carry thousands of products, and sometimes shipping delays from suppliers cause items to be unavailable. Often, we will suggest an alternative item that may be close to what you're looking for – we want you to be extremely happy with your purchase! As always, feel free to contact us during business hours with any questions of concerns.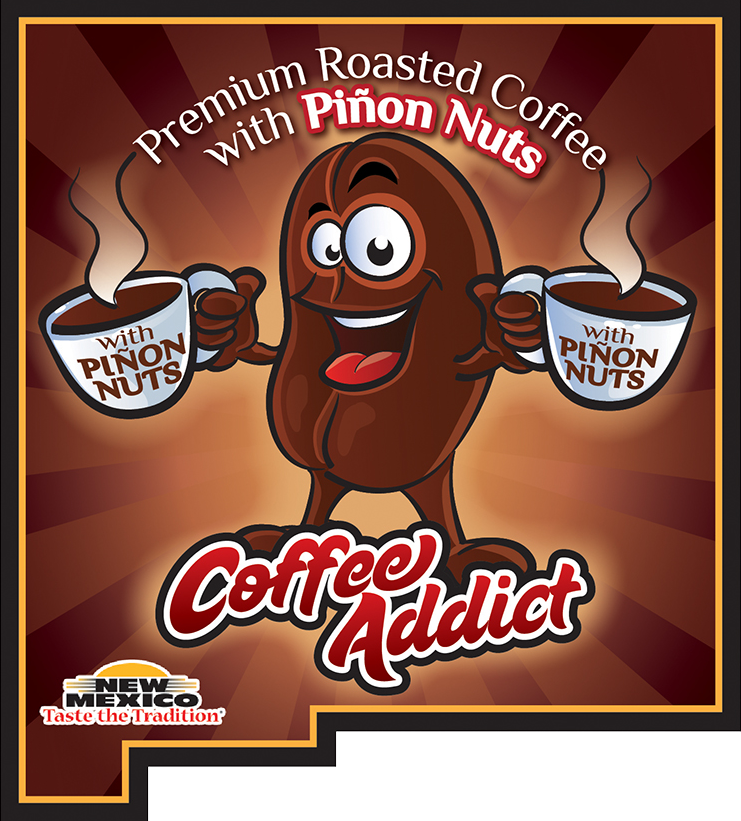 Great Coffee with our Fresh Piñon NUT FLAVOR!
Our Piñon coffee has made a name here in New Mexico and beyond – grab a bag and set aside some quality time because you're gonna LOVE what you taste!
Phone
PHONE CALLS ARE PREFERRED! We're busy, and understaffed as many businesses are these days, so please give us a call during business hours with questions, custom order inquiries etc. We're happy to talk with you!
E-Mail
info@chileaddict.com
Address
325 Eubank Blvd NE
Albuquerque, NM 87123
Need to get in touch with us? Submit a question or inquiry by filling out the form below.
Shipping
How will my purchase be shipped?
All orders are shipped promptly via US Priority Mail or UPS ground service, except where noted, to all continental USA street addresses. A street address must be furnished as UPS does not deliver to PO Boxes.
What is the cost for shipping?
The shipping for each address is based on the merchandise total. UPS Service for 2nd Day Air or Next Day Air must call for price. All orders to Alaska and Hawaii must call for shipping prices.
ALL ORDERS TO ALASKA/HAWAII INCUR AN ADDITIONAL $20.00 CHARGE ON TOP OF THE FOLLOWING SHIPPING CHARGES:
Merchandise totaling $20.00 to $24.99….. $16.00
Merchandise totaling $25.00 to $39.99….. $20.00
Merchandise totaling $40.00 to $64.99….. $22.00
Merchandise totaling $65.00 to $79.99….. $26.00
Merchandise totaling $80.00 to $99.99….. $28.00
Merchandise totaling 100.00 to $120.00…. $33.00
Merchandise totaling over $120.00………… 28% of order total